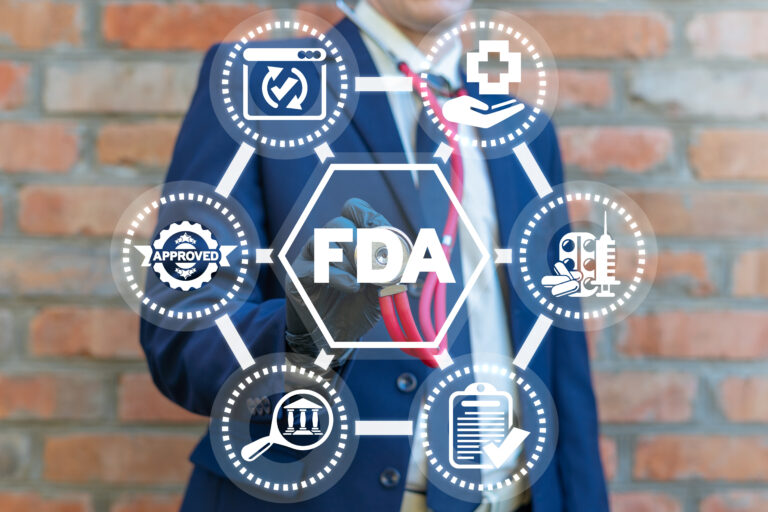 December 8, 2022
Federal Government Fraud and Abuse Series – Annual Report of the Departments of Health and Human Services and Justice Health Care Fraud and Abuse Control Program FY 2021 (FY 2021 HCFAC Report)
FDA Pharmaceutical Fraud Program Year in Review
The Federal Government Fraud and Abuse Series explores key issues and takeaways from the Departments of Health and Human Services and Justice's FY 2021 Annual Report. 
The Annual Report of the Attorney General and the Secretary of the Department of Health and Human Services details the expenditures and revenues under the Health Care Fraud and Abuse Program as is required under Section 1817(k)(5) of the Social Security Act. The Health Care Fraud and Abuse Program was created as a far-reaching program to combat fraud and abuse in health care – both in public and private health plans. The Program is led under the joint direction of the Attorney General and Secretary and aims to "(1) coordinate federal, state, and local law enforcement efforts relating to health care fraud and abuse with respect to health plans; (2) conduct investigations, audits, inspections, and evaluations relating to the delivery of and payment for health care in the United States; (3) facilitate enforcement of all applicable remedies for such fraud; and (4) provide education and guidance regarding complying with current health care law."
As is required under the Act, the Attorney General and Secretary must submit a joint annual report to Congress identifying the amounts appropriated to the Medicare Trust Funds for the previous fiscal year under specific categories and the source of such amounts, and the amounts appropriated from the Medicare Trust Funds for such year for use by the Attorney General and Secretary, including the justification for such expenditure amounts. 
Per the FY 2021 HCFAC Report, the federal government won or negotiated more than $5 billion USD in healthcare fraud judgments and settlements. Additionally, the Department of Justice opened 831 new criminal health care fraud investigations, filed criminal charges in 462 cases (involving 741 defendants), and convicted 312 defendants; and opened 805 civil health care fraud investigations and reported 1,432 civil health care matters pending at the end of the fiscal year. Similarly, the Office of Inspector General investigations led to 504 criminal actions and 669 civil actions during the fiscal year and excluded 1,689 individuals from participation in the federal health care programs.  
Introduction
According to the FY 2021 HCFAC Report, over $6.1 million in HCFAC funding was made available for the FDA Pharmaceutical Fraud Program (PFP). Per the HCFAC Report, the PFP was instituted to enhance the healthcare fraud-related activities of the Food and Drug Administration's (FDA) Office of Criminal Investigations (OCI) and the Office of the General Counsel Food and Drug Division (OGC-FDD).
PFP Overview
The PFP is designed to detect, prosecute, and prevent pharmaceutical, biological, and medical device fraud. It focuses on the early detection and prosecution of fraudulent marketing schemes, application fraud, clinical trial fraud, and flagrant manufacturing-related violations concerning biologics, drugs, and medical devices. FDA's position is that the program furthers the agency's public health mission by protecting the public from potentially dangerous medical products, helping to reduce health care costs. Specifically, the program aims to investigate medical product fraud schemes early in the life cycle so that the FDA can bar those medical products that have not abided by the requisite FDA approval process and consequently do not meet FDA standards. In carrying out this mission, the PFP gathers information from sources inside and outside FDA.
FY 2021 HCFAC Report – PFP Investigations
Since the inception of the PFP, the HCFAC states that OCI has opened 314 criminal investigations. In FY 2021 alone, OCI opened 15 criminal investigations through the PFP. Such investigations involved drug compounders, clinical trials, and foreign and domestic medical product manufacturers. Additionally, the HCFAC highlights those investigations opened in FY 2021 consisted of allegations involving:
Application Fraud – involving individuals or companies who may have submitted false or fraudulent information to FDA to obtain an approval or clearance or who did not submit the required information to legally market or test drugs, devices, or biologics.
Questionable Manufacturing Practices – involving the distribution of foreign-manufactured active pharmaceutical ingredients (APIs), drug compounding pharmacies, and biologic tissue products.
Clinical Trial Fraud – involving possible falsification of study documents and/or fraudulent study subject enrollments and consisting in part of individuals suspected of falsifying and/or manipulating clinical trial data or conducting clinical trials without FDA oversight.
Fraudulent Marketing Schemes – involving the promotion of products through false or misleading claims, including for medical indications and stem cell biologic products.
According to the HCFAC Report, the FDA believes that various investigations already initiated under the PFP may lead to future judicial action, including potential criminal prosecution and monetary recoveries. Although the HCFAC Report does not provide specifics, the Report does state that those investigations include drug manufacturers and clinical investigators under investigation for data integrity among other violations. This aligns with HHS-OIG's position in prior HCFAC Reports in FY 2020 and 2019.
FY 2021 HCFAC Report – PFP Prosecutions
Due to the complexities of the underlying claims (e.g., application fraud and marketing fraud) in those investigations initiated through the PFP, HHS-OIG notes that it is common for PFP investigations to last for five (5) years or more, from initiation to conclusion. However, criminal prosecutions have resulted from PFP investigations. HHS-OIG highlighted the following examples of such prosecutions in the FY 2021 HCFAC Report:
In October 2020, a compounding pharmacy and its owner entered into a plea agreement in the Eastern District of Kentucky for the unlawful distribution of prescription drugs. Under the plea agreement, the compounding pharmacy and the individual owner unlawfully distributed unapproved new drug drugs and prescription drugs without proper licensing, which led to a sentencing of 36 months of probation, $20,100 in fines, and $5,366,720 in asset forfeiture.
In January 2021, a pharmacist pled guilty in the District of Utah to receiving misbranded chloroquine from China with the intent to sell in the United States. According to the FY 2021 HCFAC Report, the defendant imported over 50 kilograms of misbranded and mislabeled chloroquine, labeled as "Boswellia Serrata Extract." The FY 2021 HCFAC Report notes that the prosecution stemmed from the COVID-19 pandemic as chloroquine was thought to provide some medical benefits for the treatment of patients with COVID-19. However, FDA revoked the Emergency Use Authorization for the treatment of COVID-19 in June 2020. The defendant was sentenced to three (3) years of probation and a $10,000 fine.
In February 2021, a drug manufacturer pled guilty in the District of Nevada to concealing and destroying records prior to an FDA plant inspection in India. The manufacturer was sentenced to a criminal fine of $30,000,000 and forfeited an additional $20,000,000. In addition, the manufacturer agreed to implement a compliance and ethics program designed to prevent, detect, and correct violations of U.S. drug manufacturing laws.
In March 2021, four individuals were charged in a scheme to falsify clinical trial data related to an asthma medication designed to investigate the safety and efficacy of the medication in children aged 4 to 11 in the Southern District of Florida. As of the publication of the FY 2021 HCFAC Report, three of the defendants had been charged to 107 months of confinement, 96 months of probation, $300 in fines, and $455,214 in restitution, and $257,000 in forfeiture. Additionally, the fourth defendant was awaiting trial.
In July 2021, two defendants were re-sentenced after the First Circuit Court of Appeals affirmed their criminal convictions, vacating the initial sentences. Specifically, the defendants were sentenced in connection with a nationwide fungal meningitis outbreak that killed more than 100 patients and infected 793 more people. The pharmacy owner was sentenced to 174 months in prison and ordered to forfeit $1.4 million and pay $82 million in restitution. Additionally, the supervisory pharmacist was sentenced to 126 months in prison and three (3) years of supervised release and ordered to forfeit $473,584 and pay $82 million in restitution.
In August 2021, two defendants were sentenced in connection with falsifying data related to clinical drug trials in the Southern District of Florida. Specifically, the defendants pled guilty to fabricating medical records to make it appear that subjects were participating in clinical trials when they were not. They were sentenced to a combined 76 months in prison and ordered to pay $2,134,503 in restitution.
FDA Office of Criminal Investigations
The PFP is one element of OCI's broader enforcement activities. Through its law enforcement special agents, OCI investigates criminal violations of the Federal Food, Drug and Cosmetic Act (FDCA), the Federal Anti-Tampering Act, and related federal statutes. More specifically, OCI conducts criminal investigations of illegal activities involving FDA-regulated products, arrests individuals responsible, and brings those offending individuals before the Department of Justice (DOJ) for prosecution. OCI has six field offices within the U.S. and has special agents posted internationally in The Hauge, Netherlands and the U.S. Embassy in London. The special agents are trained to employ traditional law enforcement methods, professional contacts, and investigative techniques. Further, the special agents receive continuing advanced instruction in the FDCA and other pertinent laws and regulations that inform the underlying basis for their alleged misconduct as well as interview techniques, financial crimes, computer forensics, asset forfeiture, legal education, and internet investigations.
In addition to the resources supplied to the OCI special agents, OCI also coordinates with the FDA's Forensic Chemistry Center (FCC) which provides forensic laboratory support including conducting tests on products that are the subject of investigations. Specifically, the FCC is an accredited laboratory that provides specialized laboratory services in analytical chemistry and molecular/microbiology related to adulteration/contamination, counterfeiting, and product tampering of FDA-regulated products including drugs, dietary supplements, foods, cosmetics, veterinary feeds, tobacco products, and medical devices. The FCC's scientists provide sample testing, analytical method development and research, analyses, and expert testimony in criminal trials on results of forensic analysis.
According to OCI, its investigative priorities include:
Breaches in the legitimate medical supply chain dealing in unapproved, counterfeit, and substandard medical products
Criminal violations in situations where the normal regulatory process has been unable to remedy the issue
Criminal violations where the risk of harm to the public health is particularly significant and the only apparent remedy is through the criminal process
Criminal conduct that prevents FDA from properly regulating, including false statements to FDA during the regulatory process and obstruction of justice
Most recently, OCI announced the sentencing of a former firefighter on December 6th in the District of Massachusetts for conspiring to distribute various controlled substances including oxycodone, suboxone, Klonopin, and Adderall while on duty to his fellow firefighters. The firefighter was sentenced to five years of probation and ordered to pay $2,000 fine and pay $900. The sentencing follows a guilty plea in June to one count of conspiracy to distribute and to possess with intent to distribute controlled substances. As part of the press statement, OCI special agent Fernando McMillan provided a comment, "Prescription drugs offered illegally have no guarantees of safety or efficacy and hold the potential to harm those who use them. We will continue to investigate and bring to justice those who put the health of the public at risk." The announcement followed a separate sentencing just days prior on December 1st of a former co-owner of the defunct New England Compounding Center (NECC) for conspiring to misrepresent to FDA and the Massachusetts Board of Registration in Pharmacy that NECC was operating as a pharmacy dispensing drugs only pursuant to patient prescriptions. In fact, NECC had been shipping drugs in bulk across the U.S. for over a decade. The co-owner was sentenced to one year in prison and one year of supervised release. Due to the misrepresentations, NECC had evaded FDA oversight as well as the requirement to follow cGMP. Unfortunately, NECC's actions led to an outbreak of fungal meningitis that killed over one hundred (100) patients and injured hundreds more. The outbreak prompted a two-year criminal investigation which led to the sentencing of the co-owner as well as other owners, employees, and associated of NECC, including the re-sentencing of the co-owner and head pharmacist highlighted in the FY 2021 HCFAC Report.
Assistant Commissioner for Criminal Investigations (OCI) Catherine Hermsen (Hermsen) also recently co-announced the sentencing of Elizabeth Holmes to 135 months in federal prison for defrauding investors in the infamous Theranos, Inc. case. There, Hermsen underscored FDA's commitment to protecting public health stating that the sentencing should "serve as a reminder that fraud related to medical products will not be tolerated" and that FDA will work with its law enforcement partners to "bring to justice those who place profits above public health."
Contact Our Attorneys Today
The attorneys at Kendall PC have over three decades of legal experience serving as general, litigation, and special counsel to a wide variety of regulated industry entities. Our firm offers comprehensive legal services to clients facing regulatory litigation matters, including fraud and abuse government investigations.
To learn how our attorneys can help your company, contact Kendall PC today online or at (484) 414-4093. Our firm proudly serves small, midsized, and emerging businesses throughout the United States and across the globe.