Litigation Attorneys
The litigation team at Kendall PC understands that, for our clients, litigation is both burdensome and costly. With that in mind, our team designs litigation strategies for our client's specific needs. And while no two cases are ever the same, our robust litigation experience allows us to provide insight on practical solutions aimed at early cost-effective resolution.
We collaborate with our clients' executive teams, in-house counsel, and other key stakeholders to understand – at a granular level – our clients' businesses and objectives. With sophisticated litigation experience and crucial business acumen, our lawyers provide strategic counsel to effectively navigate the many facets of complex litigation.
Contact the experienced litigation attorneys at Kendall PC today online or at (484) 414-4093. We serve clients throughout the United States and across the globe.
Product Liability Litigation
The seasoned product liability defense attorneys at Kendall PC have extensive experience and knowledge in product liability defense with demonstrated success in this growing landscape of litigation. We understand how vital an in-depth knowledge of our clients' products is to successful litigation defense. We commit our own resources to learn each product from inception to consumer use. We work to understand every aspect of the design, manufacturing, marketing, safety, and efficacy of our clients' products.
Kendall PC provides knowledgeable counsel to our manufacturer, designer, and distributor clients. We are committed to implementing effective and cost-efficient strategies that protect our client's best interests and bottom line. Notably, our team has recently achieved the following results:
Successfully defeated plaintiffs' petition to create a Multidistrict Litigation ("MDL") in nationwide pharmaceutical product liability actions.
Successfully excluded (via Daubert challenges) all of plaintiffs' general causation experts in three related pharmaceutical product liability actions. Resulting in summary judgment in favor of our clients.
Successfully challenged (via Personal Jurisdiction) plaintiffs' improper attempt to consolidate dozens of pharmaceutical product liability cases in a single state court.
Obtained voluntary dismissal with prejudice in favor of our client in class action alleging speculative injuries and future medical monitoring costs.
Dismissal of plaintiff's fraud-based claims at the motion-to-dismiss stage.
Dismissal of plaintiff's failure to warn claim as preempted at the motion-to-dismiss stage against the prescription drug manufacturer.
The Kendall PC team of attorneys has defended product liability actions in state and federal court throughout the United States. Our team is capable of handling individual actions and coordinating national strategies for Mass Torts. Learn more about our Mass Tort Defense team.
Commercial Litigation
Contracts form the foundation of virtually every business enterprise. Kendall PC routinely handles a wide range of contract dispute cases for small to midsize businesses and emerging companies. We know that commercial disputes can interrupt day-to-day business operations and interfere with business missions, objectives, and growth. The Kendall PC litigation team will develop a customized strategy to protect your company's best interests.
Examples of contract disputes we handle include:
Services contracts
Manufacturing and supply agreements
Employment contracts
Non-compete agreements
Franchise contracts
Product development agreements
Buy-sell contracts
Non-disclosure agreements
Consumer contracts
Product purchase and sales agreements
Quality agreements
Business associate agreements
Antitrust Litigation
Antitrust issues demand a forward-thinking approach that considers your unique business goals at every stage. As your business expands or seeks to grow, you need a deft legal team that can help you avoid legal pitfalls and provide solutions for problems that arise.
While the experienced antitrust lawyers at Kendall PC are proven and trusted litigators, we also help companies avoid many of the situations that create risk for litigation. We advise on a broad spectrum of issues, from mergers and acquisitions to contract, privacy, and compliance practices.
Class Action Litigation
Whether relating to products, practices, or policies, class action litigation presents high-stakes exposure to your business. Defending class action claims demands a specialized set of skills acquired through years of handling coordinated, consolidated, and multi-district litigation matters. In defending class action lawsuits, our firm brings a depth of subject-matter experience in an array of businesses and industries that frequently face class action litigation.
Kendall PC can help with a wide range of class action defense cases, including:
Product liability
Mass torts
Toxic torts
Consumer fraud
TCPA, privacy, and data collection
Data breaches
Contractual breaches
Securities fraud
Our experienced class action defense attorneys have the knowledge, skill, and resources necessary to handle even the most complex cases. Kendall PC can assist with every aspect of your class action defense.
Shareholder Disputes
Shareholder disputes can occur in any corporation regardless of industry and regardless of corporate size. When these disputes arise, it is crucial to give them prompt and proper attention in order to mitigate potential damage to the company and its officers and directors.
Our firm understands that shareholder disputes have the potential to become high-stakes matters. Despite our goal of negotiating a favorable disposition, oftentimes litigation is necessary. Shareholders disputes include issues such as:
Shareholder agreements
Capital contributions by shareholders
Issuance of shares or other equity
Breach of fiduciary duty, breach of loyalty, or other mismanagement claims against officers and directors. Dissolution agreements, particularly regarding the distribution of remaining assets to shareholders.
Insider trading
Preferred stock redemption
Our shareholder dispute attorneys have extensive experience in a wide range of dispute issues and can offer advice to protect your corporation, officers, and directors.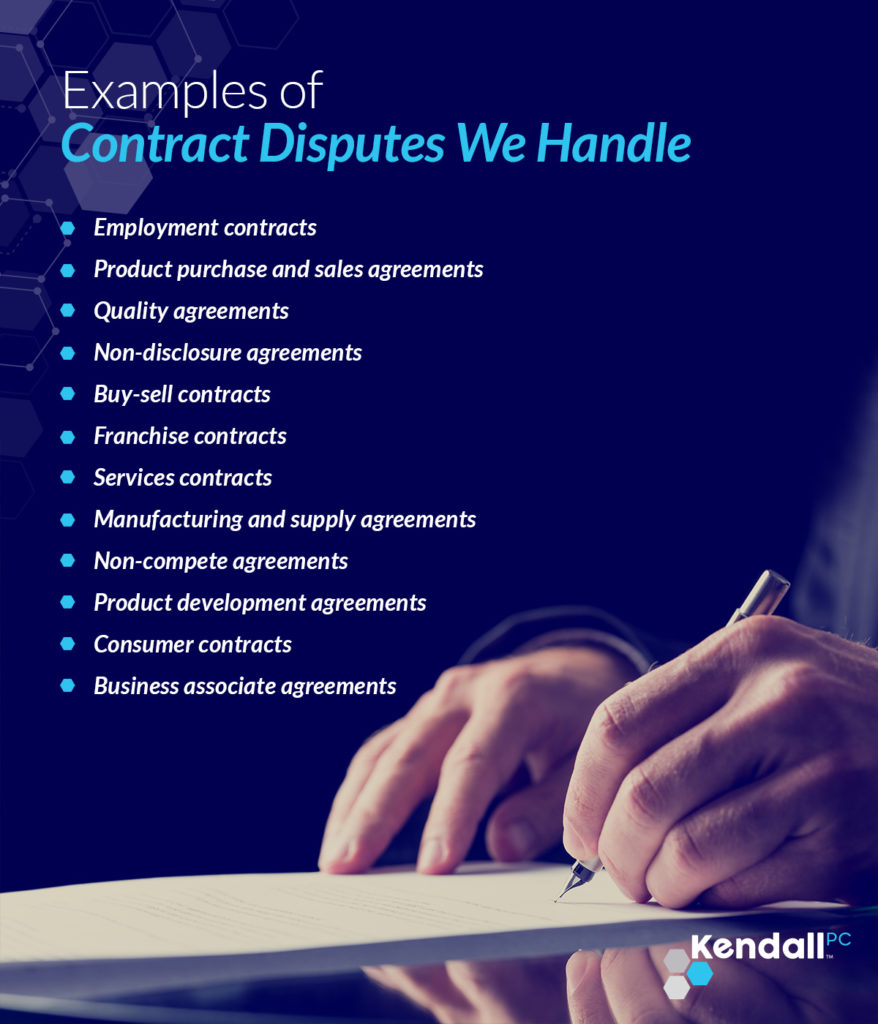 Contact Our Litigation Attorneys Today
If your company is facing a dispute, the experienced litigation lawyers at Kendall PC can help. Contact the litigation lawyers at Kendall PC today online or at (484) 414-4093. We proudly serve small, emerging, and mid-size businesses throughout the United States and across the globe.