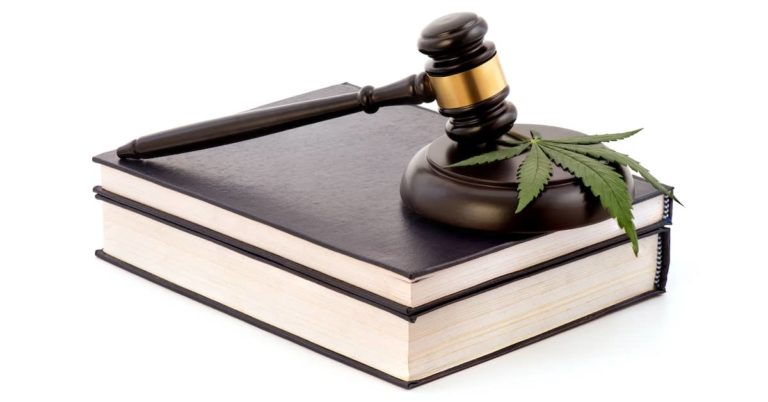 April 8, 2022
How Pennsylvania's Marijuana Recall and Ban May Affect Other States
In February, after conducting a state-wide review of all cannabis vape products containing certain "added ingredients." the Medical Marijuana Office of the Pennsylvania Department of Health (PA DOH) ordered a mandatory recall and ban of 670 types of cannabis concentrates used in medical marijuana vape products across the state.  This recall resulted in a ban of approximately $12 million worth of vape products that the PA DOH previously approved for sale in Pennsylvania's 150 marijuana dispensaries because they contained the newly banned added ingredients. 
In an email to patients and caregivers, the PA DOH cited a lack of U.S. Food and Drug Administration (FDA) approval for certain added ingredients as cause for the vape product recall. According to the email, "Although some of these added ingredients may be considered safe in other non-inhaled products, patient safety is the top priority of the Medical Marijuana Program."
​​While PA DOH's mandatory recall and ban poses an immediate threat to marijuana producers, processors, and retailers in Pennsylvania, it could also have regulatory and legal implications for marijuana businesses across the country who rely on the vape market for sales, and such sales include cannabis vape products containing certain prohibited "added ingredients" as identified by the PA DOH.
The knowledgeable cannabis attorneys at Kendall PC have substantial experience helping companies in the medical and recreational marijuana space. Our team stays up-to-date with the latest cannabis regulations and legislation to provide you with real-time, up-to-the-minute counsel.
What Marijuana Vape Products Were Recalled In Pennsylvania?
Pennsylvania's Department of Health released a list of 670 cannabis vape products with ingredients not approved by FDA. The list includes hundreds of vape products from an array of companies, including:
AES Compassionate Care
Agri-Kind
CannTech PA
Cresco Yeltrah
Curaleaf PA
Franklin Labs
Goodblend Pennsylvania
GTI Pennsylvania
Holistic Farms
Ilera Healthcare
Insa
MLH Explorations
Pennsylvania Medical Solutions
PennAlt Organics
PurePenn
Many of the companies listed above are large multistate operators that provide vape products to states beyond Pennsylvania. Curaleaf, as just one example, employs more than 5,000 team members and operates in 23 states with 108 dispensaries, 22 cultivation sites, and more than 30 processing sites.
As of today, the future of marijuana vaping remains unclear and other states are likely to perform their own studies and potential recalls – and bans – of similar vape products.
Do Cannabis Vape Products Require FDA Approval?
Marijuana is classified as a Schedule I drug under the Federal Controlled Substances Act (CSA). This means that the federal government considers cannabis to be a dangerous drug with a high potential for abuse and no acceptable medical use. This Schedule I designation makes it very difficult for research institutions to obtain cannabis for studies. Indeed, there is no federal framework in place to legally obtain marijuana other than for the purpose of research.
While FDA has not approved any marketing applications for marijuana's treatment of diseases or conditions, it has approved a small number of cannabis-derived and cannabis-related drug products (with a prescription from a licensed healthcare provider). To date, FDA has approved Epidiolex® for the treatment of seizures associated with tuberous sclerosis complex, Dravet syndrome, and Lennox-Gastaut syndrome. Epidiolex contains a purified form of cannabis called CBD.
FDA also approved drugs Marinol® and Syndros® for the treatment of anorexia associated with weight loss in AIDS patients. The active ingredient of these two drugs includes dronabinol, a synthetic form of THC, the psychoactive component of cannabis. Cesamet®, another FDA-approved drug, contains the active ingredient nabilone, whose synthetically derived chemical structure is similar to THC.
How The Pennsylvania Recall Impacts Marijuana Businesses Throughout the United States
As the recall in Pennsylvania demonstrates, compliance in the cannabis industry is ever-evolving. Marijuana laws continue to change and can vary widely from state to state. In order to not only survive—but continue to succeed—in this space, businesses must meaningfully implement fit-for-purpose and nimble policies and processes particularly as they relate to product safety, quality, and compliance.
For both multistate providers of cannabis vape products and the businesses across the U.S. that sell those products, PA DOH'S recall and ban could be seen as a precursor of future mandates. It will be imperative for marijuana businesses to closely monitor the events in Pennsylvania and take proactive steps to prepare for potential civil and/or regulatory-related actions in their states. Keeping abreast of industry updates and being proactive in this area is important. Businesses that do so will be better prepared to adapt quickly to industry changes in operations and enforcement.
Compliance in the cannabis industry is layered with a multitude of codes, statutes, rules, and regulations. From standard fire and building codes to state and local cannabis-specific regulations, it can be overwhelming to stay on top of industry requirements. Building a culture of compliance at the outset that includes education, training and qualified legal counsel is important.
The cannabis attorneys at Kendall PC have extensive knowledge and experience advising clients on areas that include but are not limited to state-specific laws and regulations on marijuana growers/processors, operations, security, and government agency communications.
Contact Our Cannabis Attorneys Today
If you own a cannabis business, are considering starting one, or need day-to-day business counsel, the cannabis lawyers at Kendall PC can help. Contact us today online or at (484) 414-4093 for a confidential discussion. We serve small, mid-sized, and emerging businesses throughout the U.S.