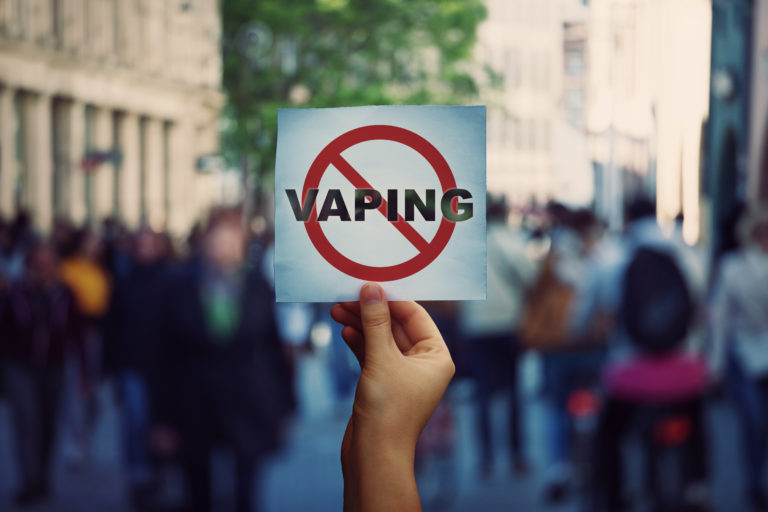 August 3, 2022
NEW ZEALAND IS FIRST COUNTRY TO ADDRESS TOBACCO BAN BUT UNLIKE THE U.S., SLOW TO ADDRESS VAPING PRODUCTS
At the end of July 2022, New Zealand legislators introduced new tobacco ban measures aimed at creating a smoke-free generation. The laws, considered widely to be a "world-first" are designed to steadily raise tobacco age purchasing limits so that new generations will never be able to legally purchase cigarettes. Specifically, anyone born after 2008 will not be able to legally buy tobacco products in their lifetime. In addition to increasing the purchasing age, the laws aim to reduce nicotine in cigarettes and require tobacco products to only be sold in specialty tobacco stores (rather than corner stores and supermarkets).
Although the New Zealand laws are certainly novel, they are equally noteworthy for what they exclude – namely, the new measures do not address vaping products. The move seems striking given the increasing public health concerns surrounding the class of products, particularly among youth consumers. Indeed, the New Zealand legislature's decision to focus exclusively on traditional tobacco products such as cigarettes is in stark contrast to the U.S. where the federal government has taken numerous steps in recent years to address the continuously growing and evolving vaping market.
U.S. FDA Gains Regulatory Oversight of All Vape Products
New legislation, enacted on March 15 and effective April 14, 2022, requires manufacturers, distributors, importers, and retailers of tobacco products containing non-tobacco nicotine (NTN) to comply with applicable requirements under the Federal Food, Drug, and Cosmetic Act (FDCA). The new U.S. legislation is particularly aimed at curtailing the use of electronic nicotine delivery systems (ENDS) products, including e-cigarettes and other vaping products. Specifically, manufacturers of NTN tobacco products are now required to submit a premarket tobacco product application to the U.S. Food and Drug Administration (FDA) and obtain authorization to market their product. Additionally, the owners and operators of establishments engaged in manufacturing, preparing, compounding, or processing NTN products must register with FDA and list all such products that the entity manufactures, prepares, compounds, or processes for commercial distribution. Comparably to the New Zealand tobacco laws, those entities are further prohibited from selling these products to persons under 21 years of age (both in-person and online), marketing these products as "modified risk tobacco products" absent prior FDA authorization, and distributing free samples of same.
New U.S. Legislation Byproduct of Other Enforcement Attempts
Despite the agency's efforts to bring vaping products within its authority, the industry has likewise evolved to avoid such regulatory frameworks. In 2020, FDA issued a Guidance for Industry Document, "Enforcement Priorities for Electronic Nicotine Delivery Systems (ENDS) and Other Deemed Products on the Market Without Premarket Authorization (Revised)", prioritizing enforcement of all vape flavors except for tobacco and menthol, five years after manufacturers launched their vape products with fruit and candy flavors. Certain manufacturers then leveraged a footnote contained in the Guidance for Industry that excluded self-contained, disposable products from the definition of "cartridge-based ENDS products" – the class of products the agency intended to focus its enforcement actions if the same were "flavored." More specifically, those manufacturers reworked their products to contain disposable pods excluded from the definition in order to continue commercializing various flavors on the market. Because such products permissibly contained the flavorings, FDA then took enforcement action premised upon the manufacturers' failure to obtain the requisite premarket authorizations otherwise required to legally commercialize the ENDS products. The agency issued warning letters to several manufacturers ordering the same to remove their products from the market.
Not to be outdone, particular vape product manufacturers then intentionally reformulated their products to utilize synthetic nicotine and other non-tobacco-derived forms of nicotine. This decision was made that basis regulated tobacco products were limited to only those that were made or derived from tobacco. Because synthetic nicotine was composed of compounds and other substances formulated in a laboratory, such vape products were, in those manufacturers' opinion, outside the scope of regulatory oversight. This decision was again driven admittedly by the manufacturers' desire to fall outside of FDA purview.
Consequently, Congress's recent enactment of the legislation in April 2022 ultimately granted FDA authority to regulate products containing nicotine derived from any source (including synthetic nicotine) to conclusively close the various regulatory "loopholes." The legislative action underscores the consensus amongst the federal government on the demand to address the public health interest in limiting youth access to such products.
Regulation of Vape Products Still a Concern in U.S.
Touted as a "top priority" of the agency, FDA appears focused on reducing youth use of e-cigarettes or vape products. In fact, "FDA leaders'" wrote an opinion piece in connection with the enactment of the federal law revising the FDCA to expand the FDA's authority over NTN products. In the piece, FDA makes clear that its concern with such products is due to the "kid-appealing" marketing and flavors (e.g., "Twinkie" and "Apple Pie") manufacturers utilize. According to FDA, such tactics make youth more vulnerable to the products. Because e-cigarettes and other vape products oftentimes contain as much or more nicotine than traditional tobacco cigarettes, FDA is particularly apprehensive of e-cigarette manufacturers' use of such flavors and marketing gave that tobacco consumption is started and established in adolescence when the brain is even more susceptible to nicotine addiction.
The agency seems fully committed to carrying out its newfound enforcement authority. Companies had until May 14, 2022, to submit premarket authorization applications to FDA for approval of their NTN products to legally commercialize such products. Those manufacturers that failed to do so were required to remove their products by July 13, 2022. That same day, FDA sent several warning letters to both manufacturers for unlawfully marketing non-tobacco nicotine e-liquid products without required premarket authorizations and to 107 storefronts and retailers for illegally selling non-tobacco nicotine products to minor customers under the age of 21. While some critics have called on FDA to do more given some manufacturers' history of attempts to skirt enforcement actions, FDA has also signaled that it fully intends to take further, more significant actions against entities who fail to comport with applicable requirements. In its statement concerning the warning letters, FDA expressly maintains that it is "engaged in the necessary work to pursue enforcement action as swiftly as possible . . . and will pursue enforcement actions, as needed, including civil money penalties, no-tobacco sale orders, seizure, or injunction." Notably, too, FDA has also stated that it will detain or refuse admission to any unauthorized NTN products detected for import.
Considering the extent to which the U.S. has attempted to curtail the vape marketplace, it is notable that the New Zealand legislature has elected to exclude the class of products from its historic legislation. While the success of either jurisdiction's efforts to prevent youth access to tobacco products generally remains to be seen, both appear dedicated to pursuing novel and unique pathways to control youth consumption. Manufacturers within both spaces will need to monitor the ever-changing regulatory landscape in order to permissibly commercialize their products across both markets.
Contact Our Compliance and Regulatory Attorneys Today
The lawyers at Kendall PC offer comprehensive compliance and regulatory services to clients in tobacco and vape-related industries. We help companies stay compliant with applicable AKS regulatory requirements, OIG guidance, and industry best practices.
To learn how our attorneys can help your company, contact Kendall PC today online or at (484) 414-4093. Our firm proudly serves small, midsized, and emerging businesses throughout the United States and across the globe.