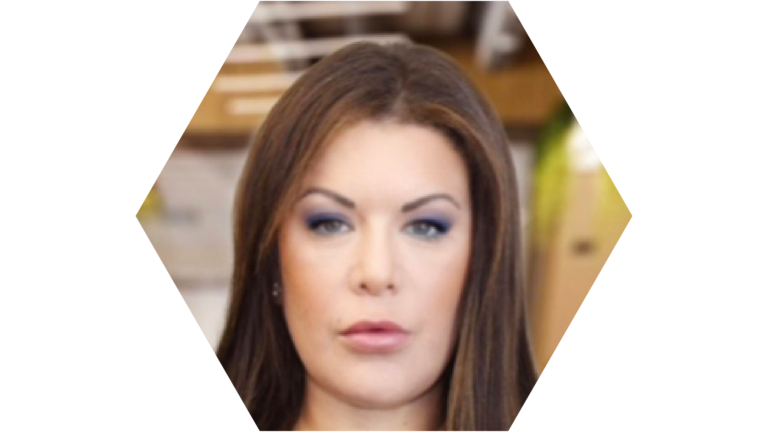 August 31, 2021
Jamie Kendall
Managing Attorney & Principal
An accomplished businesswoman, lawyer, and strategist, Jamie Kendall gets results. Jamie has a range of experience representing Fortune 500 corporations in high-stakes commercial and products liability litigation. Jamie also advises companies on a variety of regulatory, compliance, and enforcement issues, and provides a broad range of day-to-day business advice and strategic counseling. Jamie is known for finding creative solutions to challenging legal problems, and her work has led to victories in hundreds of cases.
Clients turn to Jamie for guidance in connection with the defense of lawsuits, potential lawsuits, audits, government investigations, internal investigations, contractual arrangements, and the development, implementation, and review of several types of compliance and ethics programs. Notably, corporate executives and boards of directors seek Jamie's counsel on matters related to a broad range of business-related topics. As part of her regulatory practice, Jamie advises on product development, marketing authorization issues, post-marketing compliance, lifecycle management, and significant enforcement matters for a diverse roster of clients, including pharmaceutical and medical device manufacturers, energy businesses, consumer electronics, and major retailers.
Jamie's prior legal experience includes serving as General Counsel for a U.S. pharmaceutical company that has international touchpoints. She was also an associate with Morgan Lewis & Bockius LLP in its Philadelphia Litigation Practice Group. While there, she represented pharmaceutical and medical device companies in complex civil litigation and government investigations involving products liability claims, state and federal false claims statutes, the Stark Law, fraud and abuse violations, and state and federal anti-kickback statutes. She also represented corporate clients with the defense of several consumer class action claims and government investigations and inquiries.
Jamie earned her Juris Doctorate from Rutgers University School of Law – Camden. While at Rutgers Law School, she worked as a judicial law clerk for the Honorable William C. Carpenter, Jr. of the Superior Court of Delaware, the Honorable F.J. Orlando, Jr. A.J.S.C. of the Superior Court of New Jersey, and the Honorable M. Faith Angell of the U.S. District Court for the Eastern District of Pennsylvania. Jamie earned her B.A. in Journalism from Indiana University of Pennsylvania and is admitted to practice in the state and federal courts of both Pennsylvania and New Jersey.
Notable Representations
Gadolinium Retention Contrast Dye Litigation
Lead counsel for Guerbet, LLC and Liebel-Flarsheim Company, LLC in nationwide litigation regarding Guerbet's Optimark® contrast dye. Plaintiffs claim that they developed a variety of injuries as a result of retaining gadolinium in their body following the use of the companies' gadolinium-based contrast agent Optimark® and other contrast agents during MRI procedures. Successfully secured dozens of voluntary dismissals, in addition to court-ordered dismissals, over the course of the litigation which is still ongoing.

In re Gadolinium-Based Products Liability Litigation (J.P.M.L.) Argued for Guerbet defendants before the Judicial Panel on Multidistrict Litigation. Defeated plaintiffs' petition to create an MDL.
Davis v. McKesson Corp. (D. Ariz.); Fischer v. Bayer HealthCare Pharmaceuticals Inc. (D. Ariz.); Munnuru v. Guerbet LLC (D. Ariz.) In bellwether cases, argued and won exclusion of plaintiffs' four general causation experts resulting in an 85-page opinion followed by full summary judgment. Plaintiffs voluntarily dismissed their appeal to the Ninth Circuit.
Klein v. Bayer HealthCare Pharmaceuticals Inc. (D. Nev.) Won motion to dismiss based on a novel preemption theory not previously accepted by any district court in the Ninth Circuit.
Simoes v. Guerbet, LLC (Cal App. Supp.) Argued against plaintiff's Application for Complex Designation on behalf of Guerbet defendants. Defeated plaintiff's Application for Complex Designation.
Representation of a mid-sized pharmaceutical company in federal and state government investigations involving the marketing and pricing of products.
Advise national and international retailers on matters related to regulatory compliance, data breach response, and crafting privacy-by-design policies.
Representation of a client in a multimillion-dollar commercial dispute involving material breaches of complex stock purchase agreement, licensing, and distribution agreements.
Counseling clinical-stage biotech companies on a wide variety of business/legal strategies and issues.
Representation of an international life sciences client in a matter involving unfair sales practices by competitors.
Representation of a major international pharmaceutical company in federal and state government investigations involving sales and marketing practices.
Representation of a pharmaceutical company in internal investigation of its business practices and compliance.
Day-to-day pharmaceutical and medical device company counseling on product marketing and promotion materials, including use of social media.
Representation of pharmaceutical company in internal investigation of its contracting protocols and procedures in its selection and use of investigators in clinical studies and scientific meetings.
Representation of corporate clients in internal investigations related to alleged kickbacks, off-label promotion, and reimbursement guidance.
Representation of a life sciences client in a Veterans Affairs Office of Inspector General (OIG) audit.
Representation of a life sciences client in a pharmaceutical state licensing disciplinary action.
Representation of a medical device company in internal investigation of its promotional business practices including surgical healthcare provider interactions.
Notable Historical Representations: Representation of a national pharmaceutical company in Pharmaceutical Industry Average Wholesale Price Litigation, Vioxx® Government Investigation and Litigation, Seroquel® Government Investigation and related Products Liability Litigation, the 2006 Hewlett-Packard Company (HP) Pre-texting United States Senate and associated internal investigations and the defense of several HP-related Consumer Class Action lawsuits, and the defense of Wal-Mart Stores Inc. in several commercial transaction-related arbitration and litigation.
Publications
Jamie Kendall, Brad Welsh & Paul de Vastey, FDA Preemption and Albrecht's Progeny, 76 Food and Drug L. J. 579 (2022)
Jamie Kendall, Brad Welsh & Alexandra Schulz, Trump's Push for Direct Medicare Drug Price Negotiations Addresses Only One Piece of the Industry's Drug Pricing Puzzle, United States Biopharmaceuticals 2017, Global Business Reports, May 2017, at 25
Jamie Kendall & Alexandra Schulz, Why Patient Experience Data Provisions Face Elimination, Law360, (Mar. 22, 2017)
Jamie Kendall & Alexandra Schulz, What First Amendment? FDA Remains Unfazed By Off-Label Communication Issues, Pharm Exec.Com (Mar. 7, 2017)
Jamie Kendall & Noah Mallon, Does the FDA's Draft Guidance on Responding to Unsolicited Off-Label Requests Align with the FDA's Mission to Promote the Public Health?, The Food and Drug Law Institute Policy Forum, (Mar. 14, 2012) (Peer and FDA Reviewed)
Jamie Kendall, From MSL to CSL (?): The Evolving Role of the Medical Science Liaison, Health Care Compliance Association, Compliance Today, Mar. 2012.
Jamie Kendall, Corporate Integrity Agreements: A Look Back to the Future of OIG Investigations, Health Care Compliance Association, Compliance Today, Dec. 2011, at 38.
Jamie Kendall, The Value is in the Juice Not the Squeeze: Why Reprints Should Not be TOVs Under the Sunshine Act, (Published as Sunshine sheds little light on status of reprints), Medical Marketing & Media, Dec. 2011.
Jamie Kendall, Create a Scientific Publications Guidance Document to Ensure Continued Awareness and Compliance with Industry Best Practices, Regulations, Guidances and Laws, Presented at The International Society for Medical Publication Professionals (ISMPP), April 2011 Annual Meeting.
Speaking Engagement/Webinars
"Lessons Learned: Compliance and Reporting Risks Identified as a Result of Preparing State Reports," CBI's 4th Annual Forum on Tracking State Laws and Aggregate Spend, August 2010.
"Corporate Integrity Agreements Serve As Intelligible "Tea Leaves" as The Government's Focus on Commercial-Related Activities Continues to Lead to Medical Affairs Activity Scrutiny," FX
Conferences, September 2011 and CIS, October 2011.
"Government Enforcement on Medical Affairs and Commercial-Related Activities," CIS, October 2011.
"Social Media: Changing the Way the Industry Interacts one Click at a Time," CIS, October 2011.
"The UK Bribery Act is Upping the Ante on Anti-Corruption and Anti-Bribery Enforcement," FX Conferences, February 9, 2012.