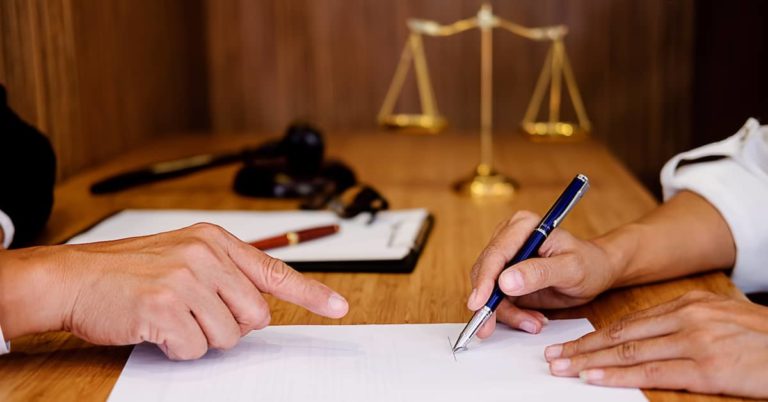 January 6, 2022
Compliance Lawyers: Why Are They Important and What Do They Do?
Companies in highly regulated industries face several unique requirements and restrictions. To ensure your commercial objectives are achieved, it is important to have a clear vision of your industry-specific legal, compliance and regulatory requirements.  Having an attorney with meaningful experience matters.
The experienced corporate compliance lawyers at Kendall PC work with companies in a wide range of regulated fields. For example, our firm can guide you and your company through the complicated license and registration processes to help ensure your necessary documentation is complete and in place before you launch commercial activities. All of the attorneys at Kendall PC have extensive experience bringing new products to market in several regulated industries where having real-world experience has and continues to be most important because work performed is efficient, advice provided is based upon understanding the law, industry-specific regulations, benchmarking and your business as a whole.
What Do Compliance Lawyers Do?
A compliance lawyer typically oversees and/or assists with a company's ethics and compliance program.  They are responsible for ensuring that companies and their employees follow industry standards in addition to regulations, and state and federal laws. A compliance attorney's duties include creating legal and financial risk management strategies and developing and implementing auditing and monitoring programs based upon such legal and financial risk management strategies.  Some companies have non-lawyers serving in compliance roles and the compliance lawyer will assist that non-lawyer with understanding legal risks associated with any actual or proposed activities, policies and/or procedures.
Since the early 2000s, the modern regulatory landscapes continue to evolve in a variety of industries. Companies must establish effective compliance and ethics programs to achieve their goals and protect their interests. An effective compliance program demonstrates your company's commitment to responsible conduct. It promotes adherence to the ethical and legal obligations of your organization and helps prevent potentially improper conduct. It also can serve as a mitigating factor against government scrutiny regarding a company's business operations and activities.
An effective compliance program must be uniquely tailored to meet the specific needs and requirements of your industry. Compliance lawyers work with a variety of business and executive personnel to create compliance solutions that are fit-for-purpose and unique to their organizations. On an on-going basis, they examine existing compliance and ethics programs to identify any gaps or changes that are required based upon updates on existing laws and any new laws that could impact the company and/or its business. Companies that have non-lawyers serving in compliance positions will usually have a compliance lawyer work with the compliance person(s) to ensure that the company's compliance program comports with applicable laws – and regulations.
Today, however, regulated industries continue to face changes in laws, regulations and industry best practices. Companies dealing with mounting government regulations are increasingly turning to compliance attorneys for assistance in adapting to new legal and regulatory frameworks, particularly in the healthcare and financial industries. While some compliance attorneys work as external counsel, others are directly hired.
Much of a compliance attorney's work, like that of in-house counsel, is proactive and preventative in nature. The scope of a compliance attorney's work can include developing and implementing a company's compliance program through, for example, conducting annual and semi-annual reviews of existing compliance-related policies and procedures, reviewing and assessing company activities associated with industry-specific regulated areas, and performing on-going internal and external auditing and monitoring activities of the same.
A compliance attorney can help with several aspects of a company's business operations, some of which include:
Commercial Operations
A company's commercial operations are essential to the success of its business. However, it can be difficult to effectively oversee every potential "risk" or "higher-risk" initiative; meaning a company needs to take extra steps to train employees on how to appropriately (and compliantly) carry-out business initiatives. A company should also monitor such business activities on an ongoing basis as part of its effective compliance program effort. A compliance lawyer can monitor a wide range of commercial operations a company undertakes alongside compliance personnel.
The attorneys at Kendall PC have extensive experience developing, implementing, and auditing/monitoring a multitude of compliance-related programs and customized business solutions that allow commercial operations to run smoothly while remaining legally compliant.  Our attorneys have served in several compliance-related outsourced roles, including serving as interim regulatory compliance and privacy officers.  
Sales and Marketing
Companies in highly regulated industries face a number of issues that other businesses simply do not. Sales and marketing strategies for regulated businesses must be carefully designed to protect against potential action from legal and regulatory entities. An action by a federal agency such as the Office of Inspector General (OIG), Department of Justice (DOJ), and/or the U.S. Food and Drug Administration (FDA) could trigger an investigation that exposes your company to significant legal expenses, potential fines, restrictions, and reputational damage.
Kendall PC can assist with the development, implementation and auditing and monitoring of a company's compliance program. Our attorneys serve in outsourced compliance-related legal roles for a variety of clients. Our attorneys leverage in-house experience, prior work experiences and legal experiences to ensure that sales and marketing teams meet business objectives while operating within appropriate boundaries.
Clinical, Quality Assurance, and Safety Issues
In an increasingly complex research environment, it is more important than ever for certain companies – such as food and drug companies – to ensure clinical research and development efforts are managed effectively. Compliance lawyers help companies develop exceptional clinical strategies and manage clinical operations to meet industry legal and regulatory standards.
Kendall PC has substantial experience working with clients regarding multiple clinical, quality assurance and safety issues, including clinical research compliance.
Kendall PC can:
Develop/design efficient processes to address clinical regulatory developments
Integrate multiple compliance management platforms
Audit multiple compliance management platforms
Perform national and/or global compliance risk assessments
Design effective clinical compliance programs
Develop performance metric tools
Develop, analyze, and revise SOPs
Advise on Quality Management Systems (QMS) gap analyses and improvement programs
Provide counsel regarding QMS standards and requirements, including Current Good Manufacturing Processes (cGMP)
We utilize a variety of training methodologies to maximize the learning benefits for participants, including direct group presentations, live trainings, workshops, role-play exercises, and case studies.
Crisis Management and Vulnerability Audits
When a crisis occurs, it is imperative that companies respond quickly and decisively to protect their reputations and best interests. It is important that companies take proactive steps to identify potential vulnerabilities to crises and prevent them from occurring in the first place.
Although compliance and risk management strategies are designed to prevent a crisis, they can and do still occur, despite the most prudent preventative measures. In these cases, an attorney can help businesses take immediate steps to minimize damage to their organization.
Kendall PC can help transform a company's risk and compliance efforts into a competitive advantage. We can help companies enhance business value, protect reputational and financial assets, and improve risk intelligence and decision-making by applying a risk lens to corporate and commercial strategies.
Our attorneys provide crisis communication and reputation management guidance and a hands-on operational fit-for-purpose approach that will enable you to predict, prepare for and help prevent a crisis. Our firm helps companies respond effectively to crises, minimize actual and/or potential harm, and restore and/or protect business reputation.
Product Recalls
When product recalls are not well managed or a company is without an effective product recall process, there can be significant consequences for the companies involved with them. An organization could face negative publicity, business interruption, lost productivity, regulatory investigations (and subsequent prosecutions), shareholder and/or product liability lawsuits.
By taking proactive measures before and after a product recall, a compliance lawyer can mitigate the potential backlash a company or product faces. Attorneys can help a company craft a strategic response that addresses the issues involved and protects the company's reputation and best interests moving forward.
The knowledgeable compliance lawyers at Kendall PC can assist manufacturers of regulated products through the product recall, correction, removal processes. We counsel clients on developing recall plans to appropriately identify, address and respond to product recalls including the preparation of related public notifications.
Contact a Compliance Lawyer Today
Learn how a compliance lawyer can help your business. Contact Kendall PC today online or at (484) 414-4093 to learn more about our services. We proudly serve clients throughout the United States and across the globe.