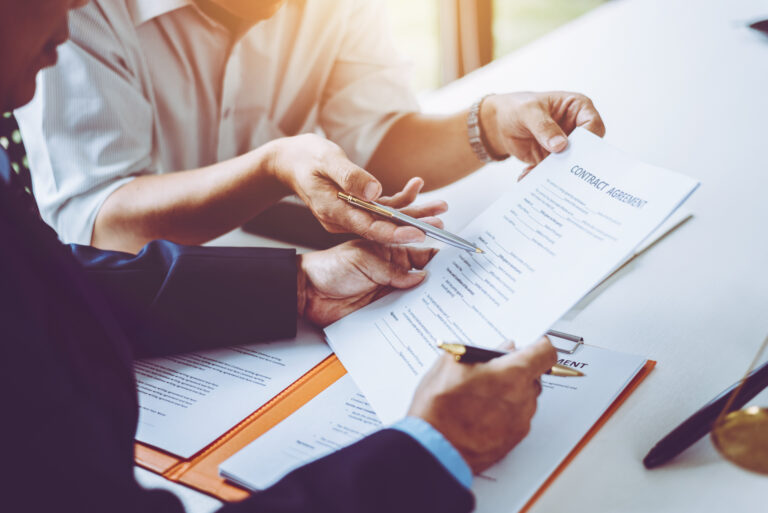 June 29, 2022
Business Litigation: What To Look For In A Litigation Lawyer
As an executive, you may find yourself in a situation where your company needs to engage a litigation lawyer. If your business finds itself involved in a legal dispute it is important to have legal representation. Here are some things to look for when hiring a litigation lawyer.
When you are looking for a litigation lawyer, the first thing you should consider is their experience. It is important to find a lawyer who has experience with issues and cases similar to those being faced by your company. They should also be able to demonstrate the results of cases and disputes they have litigated or settled in the past. Ask for references from clients they have represented and follow up with those references.
Another thing to consider is the size of the law firm. If your case is complex, you should make sure that the law firm has the resources to handle your case. If your case is against a well-represented adversary such as a large corporation, you should make sure that the law firm – no matter the size – has experience taking on sophisticated opponents. On the other hand, if your case is more straightforward you may be able to save money by hiring a smaller law firm. That said, regardless of the size of the firm selected, you should ensure that the attorneys responsible for the day-to-day oversight of your matter have the experience needed to achieve your desired results.
Finally, you should consider the cost and fee structure charged by the litigation lawyer or firm. Many lawyers and firms charge by the hour, so ask about their hourly rate and what other fees they may charge. Some lawyers may offer different billing options depending upon the matter such as charging a flat fee for simple cases, so be sure to ask about billing options. You should also ask about payment plans or whether they offer financing options. You will want to make sure that you can afford the lawyer before hiring them.
Take your time when hiring a litigation lawyer and make sure to do your research. The lawyer you hire should be experienced, be an excellent communicator, and have a good track record at achieving their clients' desired results. They need to be able to work within your budget. Ask around and get references from people who have used their services before making your final decision.