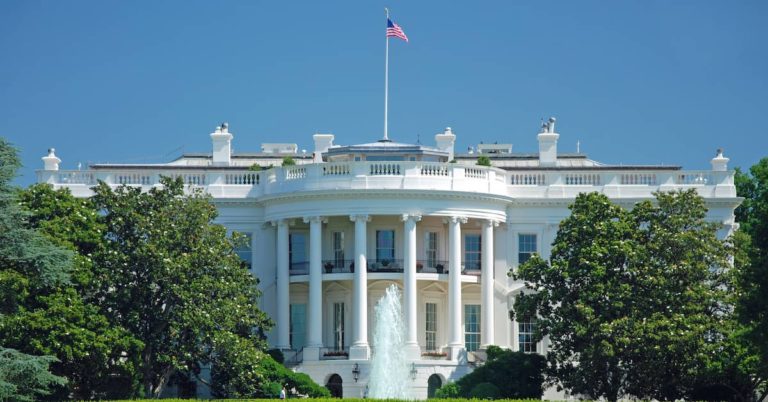 March 14, 2022
Biden's Executive Order Stops Short of Regulation but Orders Multi-Agency Studies on Regulatory Changes, including the National Security and Economic Impact of Digital Assets
On March 9, 2022, President Biden signed an Executive Order (titled "Ensuring Responsible Development of Digital Assets"1 and issued an accompanying Fact Sheet ) regarding the U.S. government's strategy for digital assets, that by definition includes cryptocurrencies and other forms of exchange that are recorded on the blockchain. The Executive Order represents the first whole-of-government approach to the benefits and risks of digital assets and the government is now addressing the role of digital assets in the financial system.  Notably, this Executive Order is a general policy statement that reflects the views of the Administration, as opposed to a specific proposal for regulation.  
The Executive Order, at minimum, demonstrates an attempt by the U.S. Government to try to take an organized approach to cryptocurrencies and blockchain technology across the Administration and there are some key takeaways. First, the Executive Order acknowledges the explosive growth that the digital asset ecosystem presents and outlines a policy interest in "responsible financial innovation," including the need for evolution and coordination to ensure that the U.S. maintains global technological leadership while mitigating risks for consumers, businesses, and the broader financial system.2 The Executive Order makes clear that the U.S. "has an interest in ensuring that digital asset technologies and the digital payments ecosystem are developed, designed, and implemented in a responsible manner that includes privacy and security in their architecture, integrates features and controls that defend against illicit exploitation, and reduces negative climate impacts and environmental pollution, as may result from some cryptocurrency mining."3 The Administration will also begin to consider the creation of a federal digital currency known as a central bank digital currency ("CBDC") which would be supported by the Federal Reserve System.4 Countries around the world have developed CBDCs; however, the Administration wants to ensure that such U.S.-based CBDC protects the interests of Americans.5
Second, the Executive Order identifies several perceived general risk areas that digital assets pose to consumers, investors, and U.S. businesses. The Administration made it clear that protecting the U.S., maintaining global financial stability, and mitigating systemic risk is of utmost priority. Indeed, the Executive Order expressly states, "[d]igital asset issuers, exchanges and trading platforms, and intermediaries whose activities may increase risks to financial stability, should, as appropriate, be subject to and in compliance with regulatory and supervisory standards that govern traditional market infrastructures and financial firms, in line with the general principle of 'same business, same risks, same rules.'"6 Further, "new and unique uses and functions that digital assets can facilitate may create additional economic and financial risks requiring an evolution to a regulatory approach that adequately addresses those risks."7 Specific risks cited in the Executive Order include: (1) Data Protection; (2) Privacy; (3) Systemic Risk; (4) Risk Disclosures; (5) Cybersecurity; (6) Systemic Risk; (7) National Security and Illicit Finance; (8) Sanctions Evasion; (9) Climate and Pollution – stemming from some cryptocurrency mining.8
Lastly, to address such risks, the Executive Order tasks several federal agencies to coordinate their efforts to draft several types of reports, frameworks, and action plans to evaluate the various perceived challenges and opportunities presented by digital assets.9 Specifically, these various federal agencies are instructed to "consider" whether some of the digital asset risks that are identified are within the jurisdiction of existing regulators or "whether additional measures may be needed."
In sum, while the Executive Order boldly asserts that the U.S. will lead in promoting the responsible development and design of digital assets, uncertainty still remains in the digital asset space regarding a clear regulatory framework.  Kendall PC is closely monitoring additional developments and the interagency coordination research outputs required by the Executive Order to help its clients navigate regulatory risks and requirements in the U.S.
1 Executive Order, Ensuring Responsible Development of Digital Assets (Mar. 9, 2022).
2 See Executive Order, §1.
3 Executive Order, §2(f).
4 See Executive Order, §4.
5 See Executive Order, §4.
6 Executive Order, §2(b).
7 Executive Order, §2(b).
8 See Executive Order, §1.
9 See Executive Order, §§5-7.
10 See Executive Order, §5(v)-(vi).