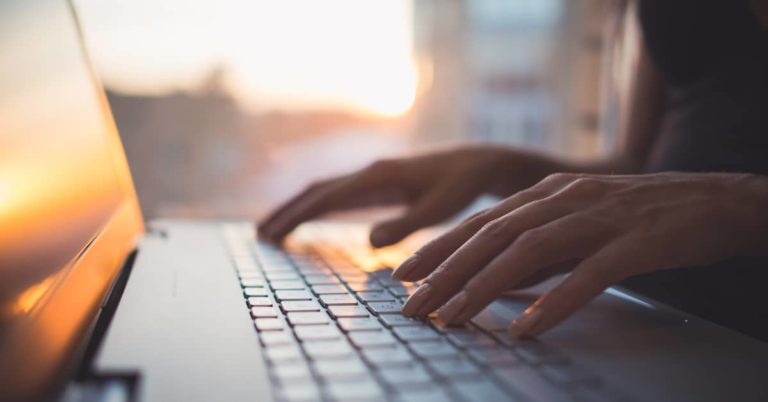 March 14, 2022
Cybersecurity Checklist – How to Protect Your Data and Systems
In today's sophisticated digital landscape, businesses and other entities must take proactive steps to protect their data and systems. While there is no way for organizations to completely eliminate every cyber threat, there are several actions that can be taken to mitigate risk and strengthen a company's overall cybersecurity.
The data protection and privacy attorneys at Kendall PC understand modern cybersecurity risks and help new and established companies of all sizes assess, implement, and improve their data security and privacy efforts.
There is no one-size-fits-all cybersecurity program. Companies must approach their cybersecurity efforts in a way that best suits their needs and business model. The following checklist is not exhaustive, but it is a good starting point to protect the data in your organization.
1. Anticipate a Crisis
Don't wait for a security breach to develop a suitable response plan. If you've suffered a cyber attack, it is critical to already have a system-wide response plan in place. A strategically developed and thoroughly tested incident response plan can help diminish the impact of a cyberattack.
2. Conduct a Risk Assessment
IT security risk assessments help to identify issues and establish cybersecurity strategies that protect your critical assets from threats. A risk assessment can help you determine:
Vulnerabilities that may expose your data and systems to risk, such as out-of-date software, untrained staff members, or old equipment
The most critical threats to your data and systems, including system failures, malicious human actions, accidental human interference, and even natural disasters
Your most valuable assets, which may include customer data, credit card information, trade secrets, websites, servers, etc.
Appropriate prevention and mitigation steps to ultimately improve your security status
3. Protect Against Attacks on Third Parties
If your business shares client data or proprietary information with third parties across external portals, that data could be at risk. Organizations should take
Identify all third parties that handle your data and assess their vulnerabilities
Avoid sharing unnecessary data and clarify which data is shared
Establish controls and safeguards between your organization and the third party to isolate third-party specific procedures from the rest of the company
Enter into contractual agreements with such third parties including data protection agreements
Develop and implement auditing and monitoring systems to assess third-party compliance with such controls and applicable laws, regulations, standards, guidelines, and best practices
4. Prevent Intrusions through Mobile Devices
Mobile devices can be an easy entry point into corporate databases. If you and your employees have the ability to access company data via mobile devices, the organization should evaluate and consider various security measures for implementation, including but not limited to, the, the following steps:
Identify every device that touches corporate databases and the individuals who have access to them
Clarify device users' authority to access enterprise data
Retain control over mobile device contents by ensuring the ability to wipe those devices clean remotely
Confirm passwords, encryption, or other security elements within the devices
5. Assess BYOD Policies
A Bring Your Own Device (BYOD) policy allows employees to use their personal devices, such as personal computers, tablets, smartphones, or USB drives to connect to a company's network. By doing so, employees can access work-related systems and, in some cases, certain sensitive data. Due to inherent risks, it is important to evaluate BYOD policies regularly. This can include:
Confirming the number of devices that connect to your network
Reassessing the cost-effectiveness of your enterprise-level security solution for employees' mobile devices
6. Establish a Strong Password Policy
To prevent unwanted access, organizations should establish stringent employee password criteria:
Require employees to create different passwords for each of their accounts
Provide encrypted password managers to store passwords securely
Encourage using password generators to ensure password complexity
Prohibit employees from sharing login credentials
Require password changes on a timetable or when data breaches occur
Implement multi-factor authentication for extra account protection
7. Implement a Multi-Level Security Strategy
A layered protection strategy, also known as multi-level security or Defense in Depth (DiD), involves the implementation of intentional redundancies to ensure that if one system fails, another is ready to prevent attacks. When maintaining multiple levels of protection, organizations should consider the following:
Utilize anti-virus software, a firewall, and an intrusion prevention system
Secure company internet traffic via a virtual private network (VPN)
Maintain current security patches, operating systems, and web browsers
Analyze data integrity to identify suspicious behavior
8. Limit User Access
Every data access point poses a potential threat to your company's cybersecurity. Organizations can reduce the risk of a data breach by limiting which users can access the most sensitive data by taking actions such as:
Prohibiting the installation of software without administrator permission
Limiting user access to only the particular data needed to perform specific job duties
9. Set Email Restrictions
Email commonly serves as an entry point for malware and cyberattacks. Criminals use malicious links and phishing scams within email messages to trick employees. To help mitigate these risks organizations should consider implementing safeguards such as:
Provide awareness training to educate your employees on common scams and avoidance techniques
Use antivirus software, spam filters, and message encryption
10. Secure Your Wi-Fi
Unsecured Wi-Fi connections can expose your network to hackers. Organizations can minimize its risk of being hacked through a vulnerable Wi-Fi network through implementing safeguards such as:
Using separate networks for guests and company use
Limiting session lengths on guest networks
Rotating Wi-Fi passwords to maintain network safety
11. Backup Your Data
The loss of critical company data or assets is oftentimes detrimental to organization success. Data retention policies and procedures are key to organization success and should touch upon the following areas, amongst others:
Scheduling regular backups
Storing backup data in an off-site facility or in the Cloud
Assessing and testing your company's data recovery process, as hackers often use the same paths to hack again
12. Provide Security Protocol Training to Employees
To ensure successful implementation of and adhesion to an organization's security protocols, organizations should establish comprehensive training programs to reinforce those principles and procedures, including:
Requiring employee signatures when implementing new policies
Testing personnel knowledge after training sessions
Requiring adherence to security standards
13. Update Security Policies Regularly
Organizations should ensure that its cybersecurity training curriculums and security policies are up to date and updated frequently:
Stay current with the latest IT security trends.
Provide employees with regular cybersecurity awareness training sessions.
Require IT staff to earn cybersecurity certifications.
Speak with a Data Protection and Privacy Attorney Today
To learn more about how our data protection and privacy attorneys can help your business, contact Kendall PC online or at (484) 414-4093 today. Our firm helps small, midsized, and emerging businesses throughout the United States and across the globe.