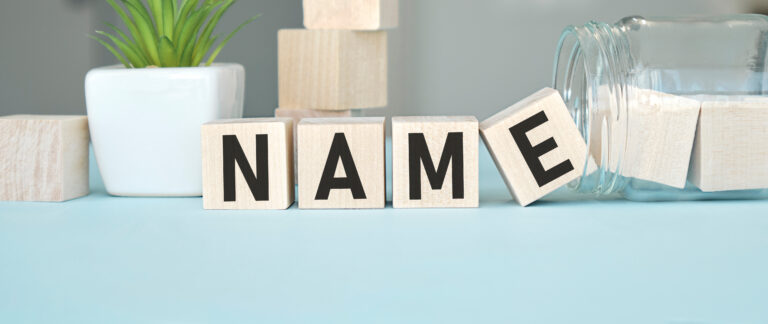 December 28, 2022
Corporate Name Check and Reservation: What You Need to Know
Starting a business requires a lot of planning, research, and paperwork. One of the most important steps in forming a new business is to conduct a corporate name check and reservation. A corporate name check will ensure that your desired company name is not already being used by someone else. In addition, it is also important to reserve the name with the appropriate government agency as soon as you decide on one. At Kendall PC, we have the experience to be your one-stop shop for all things legal when it comes to starting your own business. In fact, some of our attorneys are also entrepreneurs running their own businesses.
Conducting a Corporate Name Check
Before you begin setting up your business, you should do a corporate name check to make sure that no one else has already registered or reserved your chosen company name. This will help prevent potential legal issues down the line when filing paperwork with your state or local government agencies.
To form a business entity, such as a corporation, limited liability company, or partnership, the entity must file certain formation documents with the selected state of incorporation. In doing so, the entity will need to register the "legal name" – the name used when communicating with federal, state, and local governments and when establishing accounts with banks and other institutions, filing taxes, etc. An entity may only have one "legal name" and cannot use a legal name that another entity has previously registered or reserved.
By conducting a corporate name check, the entity can ensure that the formation application will not be denied due to naming issues – e.g., an entity that has the same name or too similar of a name to an existing registered entity name due to the inclusion of an "s" or other common business entity identifier. This also includes verifying that the selected name does not impede on a registered "doing business as" or DBA name.
In addition, a more comprehensive search can identify other potential issues with the selected entity name. For instance, a trademark search can identify another entity's trademark rights in the entity's selected name. By conducting a search prior to registration, an entity can identify potential issues such as claims of trademark infringement, and select a different name if needed. The trademark issues may also not be readily apparent – for example, it's important to understand that although two businesses may have different names, they may still be considered too similar or "confusingly similar" in the eyes of the law. Entities should also consider obtaining nationwide trademark protection in the entity name by registering the selected entity name with the U.S. Patent and Trademark Office.
Filing a Corporate Name Reservation
Once you have conducted your corporate name check and confirmed that no other business has claimed ownership of your desired company name, it's time to reserve it with the appropriate government agency. A name reservation allows the entity to reserve the entity name for future use if the entity is not ready to register or form an entity in the selected jurisdiction. In the U.S., each state has a secretary of state or other state agency that is responsible for business entity filings. Filing for an official corporate name reservation ensures that no one else can use that same exact company name during the designated reservation period (usually three–four months). It's also important to note that while a corporate name reservation does not give you full ownership over that particular company name, it does provide some basic protection against others using it without permission during its active period.
Starting up a business is an exciting endeavor but there are several steps involved from start to finish—including conducting a thorough corporate name check and trademark search and reserving or registering it with the proper government agency once selected. At Kendall PC, we are well-versed in all aspects of legal paperwork related to starting up businesses. Contact us today for more information about our services.