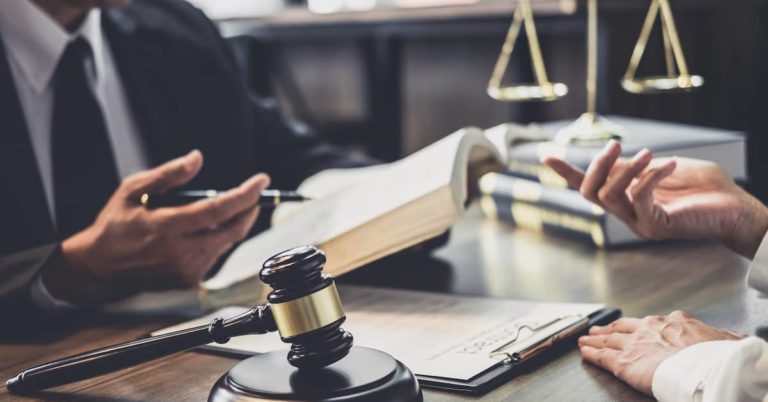 October 28, 2021
How Do You Resolve a Business Dispute?
Any business will inevitably encounter some type of dispute. It is fortunate when a dispute can be resolved through negotiation, but when an agreement cannot be negotiated, other solutions must be considered.
The most common form of dispute resolution is court litigation. However, there are alternative approaches that, depending on the needs and interests of the parties, may be more appropriate.
The experienced litigation attorneys at Kendall, PC know that for our clients, litigation can be both costly and burdensome. When a favorable disposition cannot be negotiated, our team will advise on practical solutions aimed at a prompt, cost-effective resolution, which could involve mediation, arbitration, or litigation.
Resolving Business Disputes Through Mediation
Negotiation is the quickest and least expensive way to resolve a dispute. If negotiation is unsuccessful, however, mediation could be another – just slightly more formal – approach to produce results. In mediation, a neutral third party (mediator) works with the parties involved to help them reach a consensus resolution that is mutually satisfactory to all parties. If the parties reach an amicable decision during the mediation session, an attorney can assist by drafting a binding agreement between the parties. A lawyer can prepare client statements or review a statement prepared by the opponent's lawyer to ensure that the agreement is enforceable.
Mediation is often used to resolve business disputes because the process is:
Impartial: The mediator will work with all parties involved and cannot favor a particular result nor the interests of one party over another.
Voluntary: Any party involved can leave the mediation process at any time for any reason – or no reason.
Informed: The mediation process offers each party an opportunity to learn and obtain information about the other party's position.
Controlled: Nothing in the mediation process can be imposed on either party without their agreement. Each party has complete decision-making power.
Collaborative: Because neither party in mediation can impose anything on another, the parties are motivated to work together to resolve issues.
Confidential: Mediation is a process that is governed by court rules and statutes that ensure its confidentiality. Except for finalized and signed mediated agreements, mediation discussions are not typically admissible in court proceedings.
Even in disputes that are resolved through mediation, it is in your best interest to consult with a lawyer. As your advocate and advisor, an attorney can assist you throughout every stage of the mediation process, from determining at the onset if mediation is appropriate, to advising on how to proceed if an amicable agreement can or cannot be reached.
Resolving Business Disputes Through Arbitration
When resolving a business dispute through arbitration, all parties involved agree to let an arbitrator determine a final and impartial decision. While arbitration does adhere to certain rules, there are no formal rules of evidence or motion practice. This means that, unlike in court, you do not have to know or follow rules for gathering and submitting evidence, and you do not have to write long documents explaining what happened.
An arbitrator requests relevant documents and submits a decision upon reviewing the case. While each side can present its case, there are typically no witnesses involved in the process. The decision of the arbitrator is final.
International arbitration can be used to settle disputes between businesses in different countries. In these cases, an intermediary like the International Chamber of Commerce can facilitate the process. Most international arbitrations occur online.
Although the arbitration differs from formal court proceedings in many ways, there are still a number of ways in which an attorney can assist in the process and strengthen your position. Reasons to involve an attorney in arbitration include:
An experienced attorney knows how to present a compelling case: Without legal counsel, it can be much more difficult to present your case in a compelling way. This is particularly true in cases where a law or statute applies in your case, such as an employment claim involving age, race, or national origin discrimination. An attorney can help you develop an argument that is supported by law and fact.
The other party may be more experienced with arbitration: Depending on your case, the other party could be so used to arbitration that they know the specific arbitrators. Many companies have attorneys dedicated solely to arbitration matters and maintain a list of arbitrators that may favor their position. If you are up against a corporate attorney who knows the arbitration process like the back of their hand, you want a similar lawyer on your side.
The decision is final: One of the primary reasons for having a lawyer represent you in binding arbitration is that the arbitrator's decision is final. You don't get a second chance or the opportunity to appeal if you disagree with the outcome. An experienced attorney gives you your best chance at getting your case right the first time.
Resolving Business Disputes Through Litigation
When necessary, business-related disputes can be resolved in court. In many dispute cases, the type of court to turn to is already established in the contract. If not, the law determines which court will deal with which dispute. It is often possible to turn to the court of the defendant's location, but other options are provided by the law in cases of contractual relationships.
Litigation begins when one party files a complaint with a court or an administrative agency.
Depending on the case, the litigation process could include motions, discovery, administrative hearings, arbitration, mediation, trial, and appeal.
Although litigation can be more costly and involved than other approaches to dispute resolution, that is not always the case. In some circumstances, litigation may be a more cost-effective option, especially if it is a small dispute that can be resolved in court quickly.
Some potential advantages of resolving a dispute through litigation include:
Public record: When litigation is conducted through the courts, it becomes part of the public record. While other methods of dispute resolution may offer privacy, there is no guarantee that information will not be leaked to the public and present a biased side to the story you have no control over. On the other hand, litigation offers a clear platform with a clear outcome. This can be invaluable in limiting and even repairing reputational damage.
Precedent value: When litigation goes through the courts, an attorney can point to previous rulings in similar cases and use that precedent to bolster their own argument. This can result in speedier dispute resolution where similar claims are made.
Rules of evidence: In the courts, the rules governing admissible evidence are much stricter than in alternative dispute resolution. This can provide a distinct advantage in strong cases, as it prevents the risk of damage to your case by speculation and conjecture.
Appeals: Depending on the outcome of your case, the ability to appeal the decision can be seen as either a pro or con. If you're on the winning side, appeals are not beneficial. However, if a mistake has been made in the litigation process, appeals allow you a course of action to address the mistake.
Contact Our Litigation Lawyers Today
At Kendall PC, we know that no two business disputes are the same, and the best outcomes never come from a one-size-fits-all approach. If your company is facing a dispute, our legal team will tailor an effective and cost-efficient strategy that protects your best interests and bottom line.
Contact the litigation lawyers at Kendall PC today online or at (484) 414-4093. Our firm serves small, emerging, and mid-size businesses throughout the United States and across the globe.