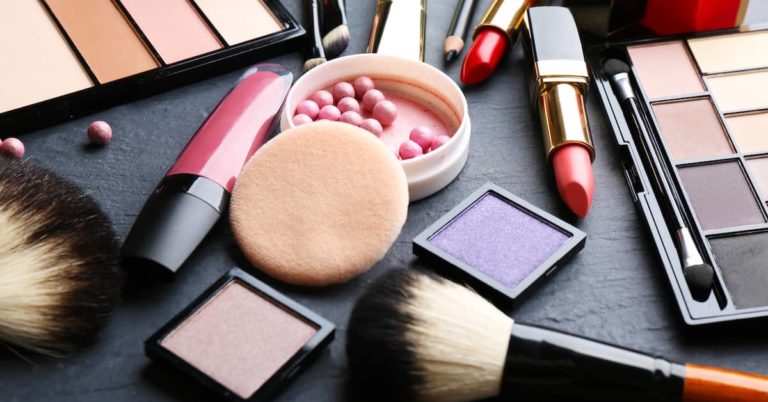 July 14, 2022
Senate Draft Bill Includes Overhaul to FDA Regulation of Cosmetics Industry
On June 14, 2022, the Senate Health, Education, Labor and Pensions (HELP) Committee voted to pass the FDA Safety and Landmark Advancements (FDASLA) Act (S.4348). Despite a focus on reauthorizing FDA user fee agreements, the FDASLA contains provisions aimed to "strengthen oversight of cosmetics . . ." In particular, the FDASLA includes the titled Modernization of Cosmetics Regulation Act of 2022 which intends to modernize safety standards in the United States for cosmetics and other personal care products. Proponents tout that, if successful, such changes would be the first significant expansion of FDA oversight of cosmetics products in over 80 years.
The Modernization of Cosmetics Regulation Act of 2022 stems from continuous efforts to overhaul cosmetics regulation since 2013. Then, the FDA began working with the cosmetics industry and various public interest groups with the initial collaboration focused on requiring cosmetics manufacturers to register with FDA, comply with good manufacturing practices, and report serious adverse events. Negotiation efforts stalled, however; due to controversy and differences in opinion regarding the proposed regulatory framework (e.g., preemption, adverse event reporting triggers).
Personal Care Products Safety Act (2021)
Most recently, Senators Dianne Feinstein (D-Calif.) and Susan Collins (R-Maine) introduced the Personal Care Products Safety Act in June 2021. A focus of the Personal Care Products Safety Act centered around FDA's regulation of perfluoroalkyl and polyfluoroalkyl substances (PFAS). PFAS have been the focus of cosmetics safety regulation in the United States as they are "intentionally added as ingredients in some cosmetic products, including lotions, cleansers, nail polish, shaving cream, foundation, lipstick, eyeliner, eyeshadow, and mascara" but can "also be present in cosmetics unintentionally as the result of raw material impurities or due to the breakdown of PFAS ingredients from other types of PFAS." Critics argue that PFAS have been associated with various health-related issues, including immune system damage, harm to child development, and the reproductive system and increased risk of certain cancers. Indeed, Senator Feinstein pointed to a study conducted by researchers at the University of Notre Dame which found that more than half of 231 cosmetics products tested contained PFAS as support for the Personal Care Products Safety Act's aim to ban such chemicals in the United States. 
Yet, the FDA has taken the position that research on the presence of PFAS in cosmetics has been limited due to the inability to readily measure all PFAS. They also highlight that research on whether PFAS are absorbed through the skin at levels harmful to human health as limited, citing to a 2018 study conducted by Denmark's Environmental Protection Agency, the only risk assessment to date that has evaluated PFAS in cosmetics, which concluded that the levels of PFAS in individual products are unlikely to pose a health risk to consumers. For this reason, FDA's present position on the issue of PFAS stands that additional research is needed to assess:
Toxicological profiles for PFAS in cosmetics
The extent to which various PFAS in cosmetics can be absorbed through the skin
The potential for human health risks from this type of exposure
Nonetheless, the Personal Care Products Safety Act had proposed to direct the FDA to issue a ban on products that intentionally contained PFAS as part of the overall mission to empower the FDA to review product ingredients and provide companies with clear guidance, including whether ingredients should continue to be used and if consumer warnings are necessary, and require FDA recalls on products likely to cause significant harm if companies refuse to do so voluntarily – an authority the FDA does not possess under the existing federal Food, Drug, and Cosmetic Act regulatory framework.
The proposed Act also sought to:
Require companies to register with FDA, disclose cosmetic product ingredients, and attest to maintaining safety records of their products
Require companies to report serious adverse events to FDA within 15 days and provide an annual summary of all reported adverse health events
Require FDA to issue regulations pertaining to good manufacturing practices for personal care products
Require FDA to provide technical assistance and additional flexibility for smaller businesses to comply with the law
Require websites selling cosmetics to include full labeling information, including ingredients and warnings
Give FDA the authority to seize counterfeit cosmetic products and seek civil penalties for violations
Allow state products safety laws in effect prior to the date of enactment to remain in effect
Modernization of Cosmetics Regulation (2022)
Due to the momentum that the Personal Care Safety Products Act, many anticipate 2022 will be the year for cosmetics safety regulation in the United States to come to fruition. However, the Modernization of Cosmetics Regulation is not as sweeping as the Personal Care Safety Products Act of 2021. Most notably, the Modernization of Cosmetics Regulation does not direct the FDA to ban intentional inclusion of PFAS in cosmetics products. Instead, the draft more closely aligns with FDA's stated current position and requires the Agency to assess the use of safety of PFAS in cosmetics and prepare a report within 2 years of enactment.
The Senate draft of the Modernization of Cosmetics Regulation does address the following, many of which have been included in prior cosmetic regulation bills:
Adverse event reporting requirements
Labeling requirement to include contact information for adverse event reporting
Ingredient labeling requirement for cosmetic products for professional use
Mandatory recall authority
Establishment of good manufacturing practices
Registration and product listing requirements
Requirement for FDA to issue regulations establishing standardized testing methods for detecting and identifying asbestos in talc-containing products
Certain exemptions for small businesses
The Modernization of Cosmetics Regulation also establishes a paradigm in which state law requirements differing from, or in addition to, those relating to registration and product listing, good manufacturing practice, recordkeeping, recalls, adverse event reporting, and safety substantiation would be preempted. That said, other prohibitions and limitations on the use or amount of a particular ingredient contained within a cosmetic product, state tort laws, and state laws and referendums (e.g., California's Proposition 65) are carved out from the proposed preemption framework. 
Notably, the current House bill version of the FDASLA does not include cosmetic provisions analogous to the Modernization of Cosmetics Regulation of 2022.